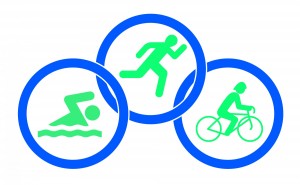 The Chicago Triathlon SuperSprint is on August 29, 2015. The Transamerica Chicago Triathlon takes place August 30, 2015 and the ITU World Triathlon will make its stop in Chicago on September 18-19, 2015.
If you are participating in any of these events and need to get your bike ready come on by to our shop. Our mechanics will make sure everything is working properly for these exciting events. We are located at 239 E. Randolph inside the McDonald's Cycle Center.
If you are in need of a bike for any of these events we have Trek 7.2 FX Fitness Bikes available and Trek 1.2 Road Bikes. Both in various sizes.
Reserve your bike for the Chicago Triathlon Supersprint here http://bikeandrollchicago.rezgo.com/details/81792/chicago-triathlon-supersprint-saturday-august-29Reserve your bike for The Transamerica Chicago Triathlon here http://bikeandrollchicago.rezgo.com/details/38098/transamerica-chicago-triathlon-august-30-2015
Reserve your bike for The ITU World Triathlon here http://bikeandrollchicago.rezgo.com/details/65250/itu-world-triathlon-september-18-19-2015